Log Home Chinking, Serving The Northwest, Including Montana and Idaho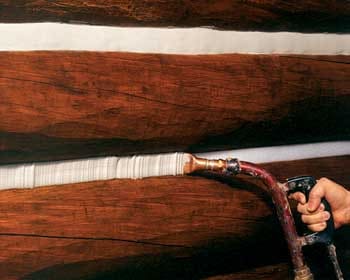 Chinking is the process for insulation and sealing of your wood built home. This is one of the most important processes when building a wood home. Chinking is very beneficial in that it keeps the temperature of your home comfortable, while keeping out water, unwanted pests, and air drafts. The biggest benefit of chinking your home is that your energy costs are reduced. The chinking process is not only a necessity but also quick. Ask us about our Royal Restoration LLC lifetime guarantee!
Ask about our guarantee
on our Chinking!